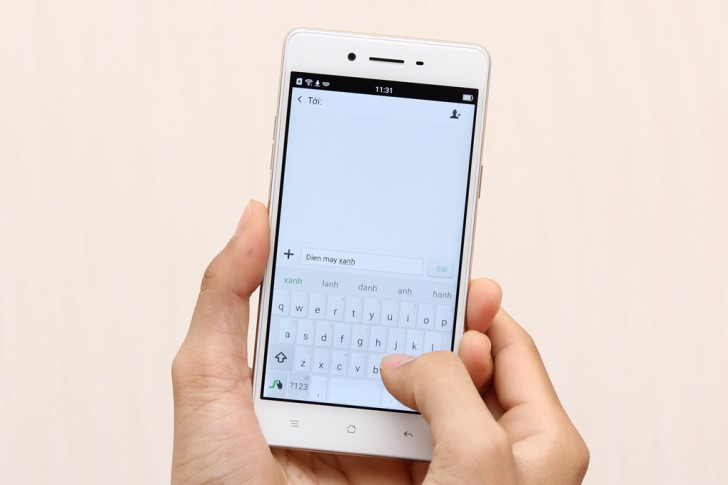 Oppo has just unveiled its new camera focused smartphone the F1 in an event held at Mumbai. Oppo has also announced its partnership with the ICC. On the press note Oppo said that "Targeting 35,000 sales and 180 official service centres in India".
Oppo's F1 features a 8 mp front facing camera along with a 13 mp rear camera. The front 8 mp camera also has a wide f/2.0 aperture and a 1/4 inch sensor. In the hood the F1 is powered by a Qualcomm snapdragon 616 octa-core processor with 3GB RAM and 16 GB internal memory.
Read more: Budget Smartphones From OPPO 2015
While our testing at the event we were amazed by the Oppo F1's form factor. It surely feels lightweight, durable and is comfortable to hold. Oppo F1 comes in two colors of golden and rose gold. The smartphone is 4G capable and will be available in Indian market at price tag of Rs 15,990. The smartphone also has a handful of camera gestures integrated in it's software.
Read more: Oppo's R7 and R7 Plus comes with high-range specs
Oppo is also going to launch an upgraded version of F1 the "F1 Plus" with an 5.5" FHD screen, 4Gb ram and better camera. The F1 Plus will be available in April this year at a price tag of 26,990 INR.